Who can play walking football?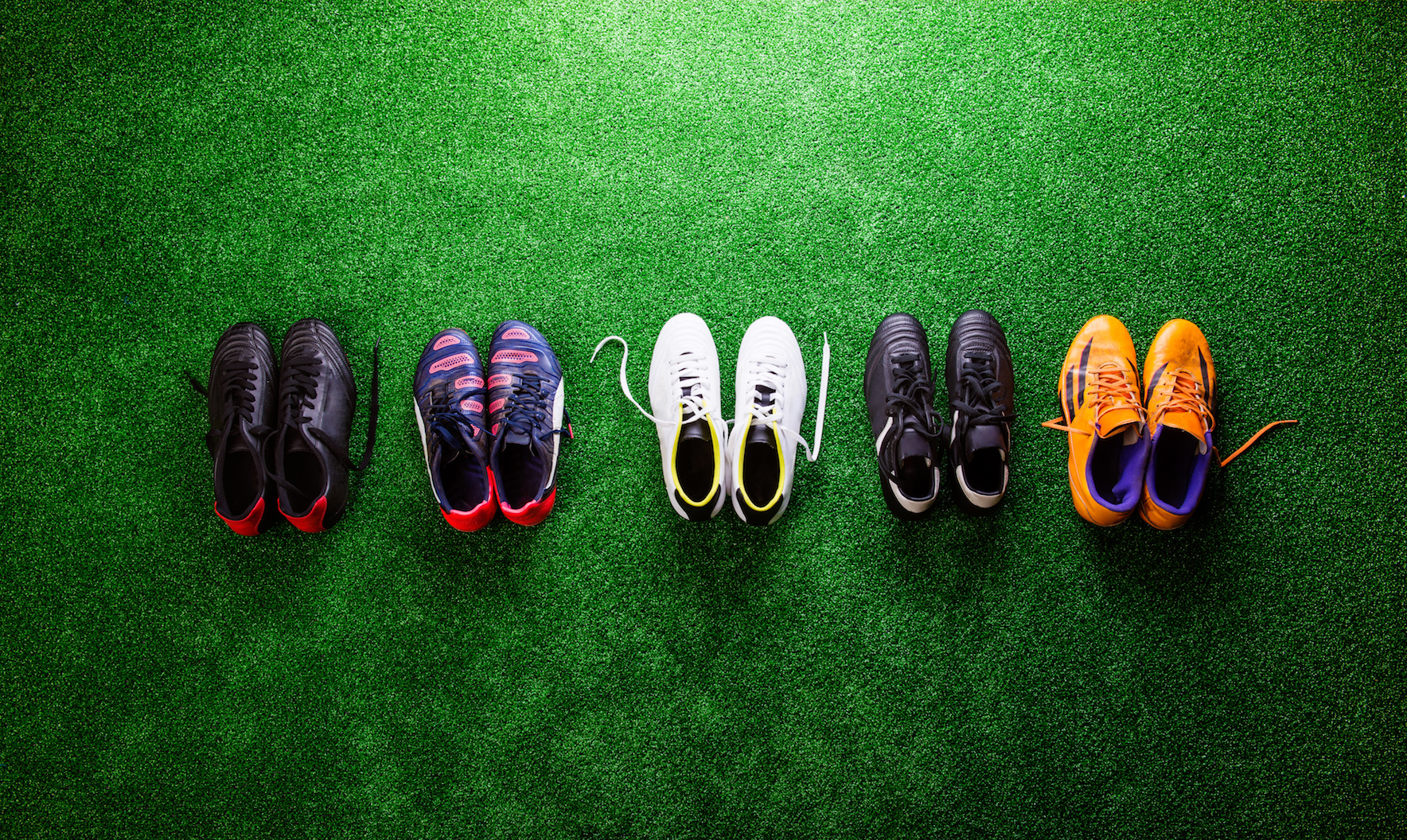 Since its inception in 2011, walking football has become the fastest growing sport in the UK with over 800 clubs nationwide.
While slower paced than regular football, walking football is a new and equally inclusive alternative.
It's only natural that some might treat this new, unique format of the beautiful game with intrigue or scepticism. However, the meteoric rise of walking football is by no coincidence and the diversity of its audience knows no bounds.
Whether you're looking for a physical challenge, to simply to boost morale or form new relationships, the benefits are there for all to see.
Get back to your best
The rehabilitation phase can be daunting and demoralising for those overcoming injury or illness. From routine doctor appointments to frustrating physiotherapy sessions, it's easy to feel isolated in your recovery.
Unlike many other sports and exercises, Walking Football allows you to focus on your recuperation at any stage of your recovery.
In 2012, Fabrice Muamba suffered a cardiac arrest while playing for Bolton Wanderers in the FA Cup. He effectively died for 78 minutes before being revived and taken to hospital.
It comes as no surprise that he was told he could never play football again…. well, regular football, that is.
Fast-forward to 2015 when, as part of an all-star walking football match arranged by Barclays, Muamba lined up alongside all-time Premier League top scorer, Alan Shearer, and last year's golden boot winner, Harry Kane, to raise awareness for the growing sport.
Keep fit & stay active
Regardless of your previous football experience, maintaining a healthy level of fitness is important, especially in later life.
Keeping fit in later life can be difficult. Walking football is a fun and enjoyable way to get the exercise your body needs throughout retirement and beyond.
Would you consider walking football to be an option? Do you even think it's a proper exercise?
Just ask Paul Murtagh; formally an amateur footballer with a promising future who had his career cut short by a horror knee injury. He told the Guardian:
"Walking quickly is still physically challenging; it's not just a gentle stroll. I sweat buckets. A lot of people think it is just a bunch of old men toe-poking a ball to each other."
The motivation behind taking on a new challenge is unique to your situation and there can be many reasons for wanting to stay active in retirement.
It's important to keep these in mind, as walking football might just be the key to losing some weight, retaining your independence or even to travel to places you might not have been before.
Meet new people
Aside from the many physical rewards you can reap from walking football, you can also meet new people with similar interests and hobbies as yourself, heightening the appeal.
Your footballing experience doesn't determine your acceptance and neither does your physical or mental condition. Football is commonly known as a team game, promoting togetherness and a unique camaraderie.
Region to region, clubs will hold sessions and games which allow you to be as involved as you wish and since its inception in 2011 the game has grown an understanding of the motivation to get involved.
Steve Rich, founder of Walking Football United, says it's easy to recognise the challenges of retirement and how walking football can help:
"Walking football is providing an ideal opportunity for men to socialise and engage in a regular activity – often at a time of life when developing new friendships can be difficult,"
Make it a hobby
Everyone spends their spare time differently and some people, by their own admission, will have more spare time than others.
There are many ways to pass the time, a good old crossword, walks down the river maybe the odd round of golf, but none like walking football.
To embrace a challenge like this at a time in life where there is little pressure to take on new obstacles shows that you're definitely up for the experience.
Walking football offers a new form of exercise which can be a welcome change to your daily routine.
Playing and socialising with people who are just like yourself can turn walking football into a weekly hobby where you enjoy more than just the football.
Your involvement is down to you, clubs run sessions and games that vary in experience and competitiveness.
Revive the magic
Chasing 20 year olds around a pitch can easily take its toll on any ageing footballer. The spring in your step might have softened but your resolve is as strong as ever.
Wayne Rooney was as unstoppable as a striker could be in his prime, using his blistering pace, tenacious strength and clinical finishing regularly to see off teams.
He now finds himself in a much deeper role, adapting his game to suit his age, body and role within the team.
You can do exactly the same. While pace isn't necessary in walking football, vision, accuracy and first touch is – a switch of focus can extend your footballing career.
Show your competitive edge and prove to the world that you still have it. Reprise an old vets team, enter a league or take part in a tournament so you can continue to enjoy the beautiful game.
Taking the next step
So there's no doubting that walking football offers something for everyone, regardless of your experience, fitness levels or connection with football.
The fastest growing sport in the UK is waiting for you, all you need to do now is choose yourself a club and get playing.
Visit our club listings page to find the perfect club for you in your area.